There's always a competition between companies be it giants or just start ups,the competitions is always on. We all have witnessed big giants fighting and trolling each other through ads and billboard just so that they can appeal the audience. And as audience don't we all just love the spiciness they ad, not just in our pizza but also our life? 
While some brands like to directly convey the message while some do it indirectly. When the rivalry between two brands reflects in their ads, it becomes the talk of the town. It becomes a controversial issue eventually grabbing the attention of the audience. A very good example of this is the new commercial released by Bajaj Dominar 400. In the commercial, Bajaj mocked Royal Enfield by calling it Elephant.
Pizza Hut went on another level of rivalry in their new "Battle Of Crusts" ad. Pizza Hut has actually come up with a stuffed base pizza which looks just amazing and juicy than ever before. In the ad it seems like two men are going on a battle and it's the "Battle Of Crusts. The two men are named "Mr.Pizza Hut" and "Mr.Dominic" who are fighting. Both of them are seen boasting about their pizzas and eat them. The commercial shows how dull, plain and hard Domino's Pizzas are and why one must opt for Pizza Hut. Although there's no direct mention but it seems very evident from the blue colored outfit and name "Dominic" that the person is referred as Domino's. So yes, Pizza Hut trolled Domino's Pizza indirectly!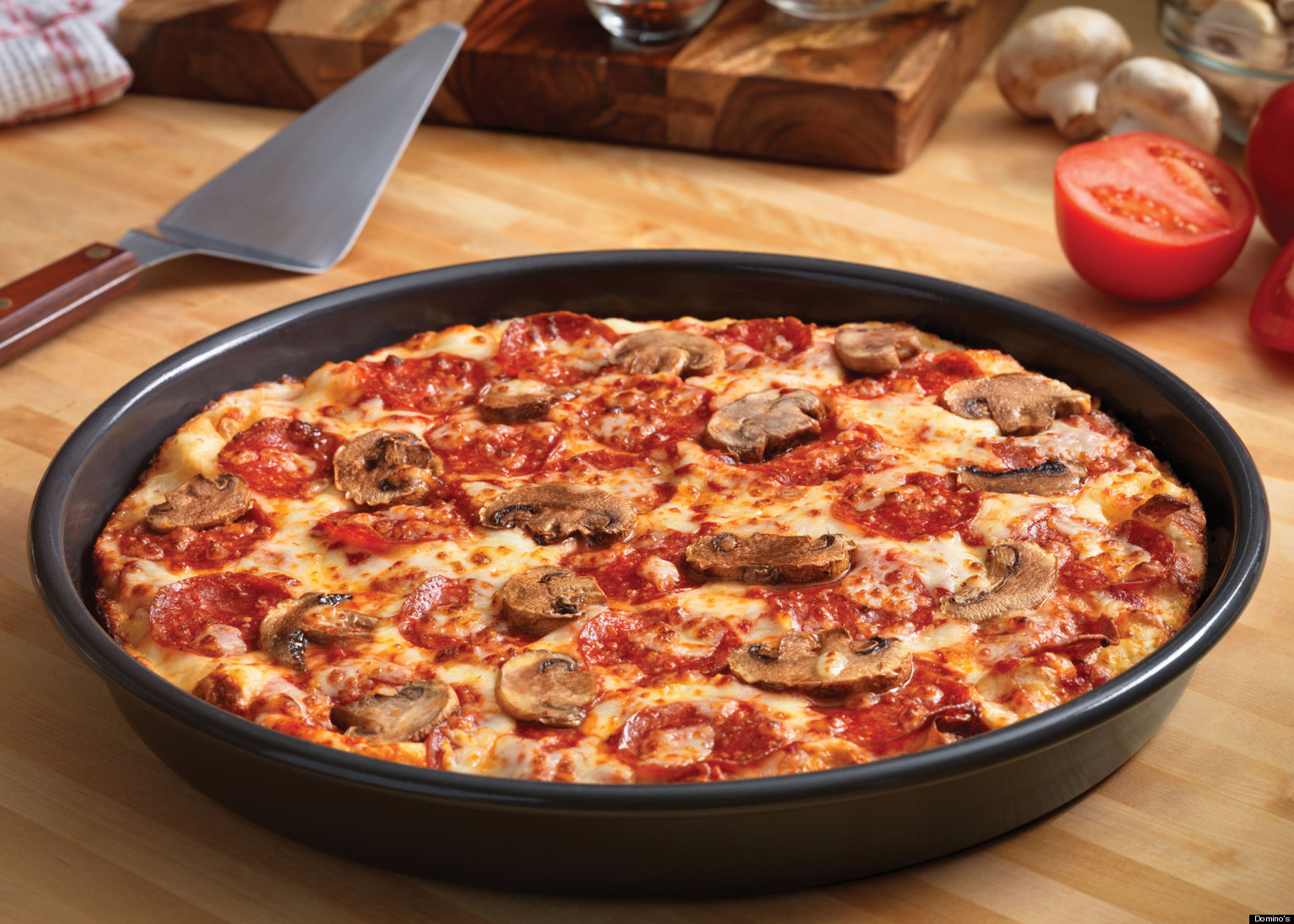 Almost everyone knows how huge these brands are in the food industry. Both the brands are constantly working to appeal and attract more audience. One amazing fact about these brands is that they both have a loyal customer base. Their customers rarely experiment or try out the other brand. Both have been serving hungry tummies with yummy pizzas and they have also made their menu longer.
So yes that's the mocking commercial all about. If you haven't watched the commercial yet, here you go…