After creating havoc worldwide, coronavirus has once again reached India. So far, five people are tested positive for it. These people have a history of travelling to foreign countries where coronavirus cases were quite high.
Now according to the latest news, a school in Noida named Shri Ram Millennium School is closed for two days.
The father of a child studying in this school tested positive to the Coronavirus. This man had a history of travelling to Italy a few days ago. The person got identified to be from Mayur Vihar, Delhi. After coming to India, he threw a birthday party in Agra to his children (studying in Noida) and other relatives. People present at the birthday party, including the children and relatives, are now being examined in a hospital in Greater Noida.
Samples of 5 children so far have been taken at Shri Ram Millennium School, Sector-135, Noida. At the same time, the entire school is getting sanitized by the Health Department team as the children of that infected person attended school. The school also called all the parents at 11 am today and asked them to take their children home.
Moreover, the school has also postponed the final year examinations. The school has appealed to parents not to send their children to school if they have symptoms like cold, cough etc. The school is also closed as a precaution so that the virus doesn't spread. Another school in Noida located in Noida's Sector 168 has also decided to shut down the classes for precaution.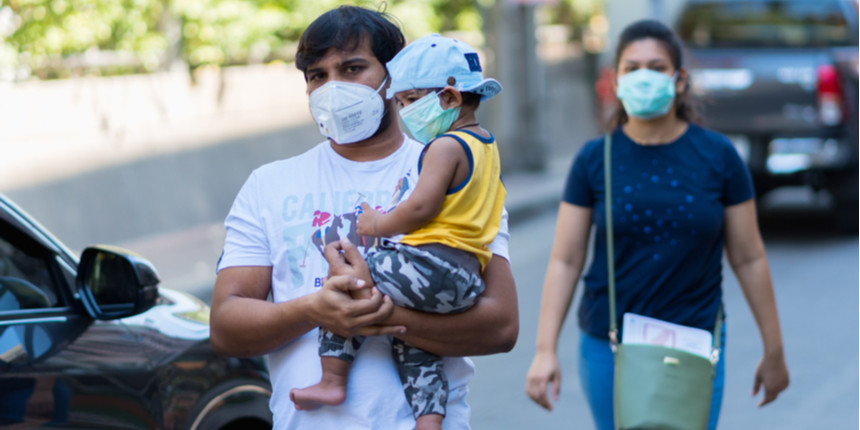 The process of sanitizing the school will take one to two days. The medical team has told the school about the precautions as well. However, Children of the virus-infested person have also been investigated, but no symptoms of the disease were found. The incubation period of Coronavirus is 2 to 14 days; therefore, the symptoms may take time to show its effects. So far more than 92,000 cases of coronavirus have been reported till now with death tolls exceeding 3,100 worldwide.