Forbes releases the first-ever Crypto Rich List, a compilation of the 20 wealthiest people in crypto. The craziest bubble ever has created billion-dollar fortunes, almost overnight. There are now nearly 1,500 crypto-assets in existence, valued at an aggregate of $550 billion, up 31 times since the beginning of 2017.
While the prices of individual crypto coins continue to swing wildly, it's clear that blockchain-based currency is here to stay and that these virtual assets have real, albeit volatile and speculative, value.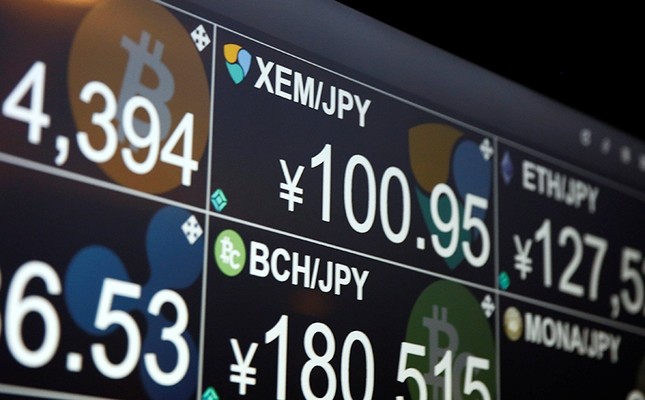 Our first-ever Crypto Rich list provides a snapshot of a pivotal moment, part of the transparency needed to pull crypto away from its provenance as an unknown currency.
-said Randall Lane, Chief Content Officer, Forbes Media.
Chris Larsen, a longtime tech executive and Founder of Ripple, tops Forbes' Crypto Rich List. Larsen's net worth came close to $20 billion in early January 2018, as a result of owning 5.2 billion XRP, the token of Ripple. XRP has since crashed approximately 65%, but the Ripple billionaire still seizes the top spot on the list.
Changpeng CZ Zhao, CEO of Binance, a cryptocurrency exchange is featured on the cover of the February 28, 2018, issue of Forbes magazine. His stake in Binance and his coins give CZ a personal fortune worth as much as $2 billion.
Given the opacity and crypto's hyper-volatility, Forbes is presenting the crypto net-worth estimates in ranges. These numbers are based on estimated holdings of cryptocurrencies (a few provided proof), post-tax profits from trading crypto-assets and stakes in crypto-related businesses.
When compiling Forbes' (necessarily inexact) list of the wealthiest people in crypto, the values used were as of Friday, January 19, 2018. Forbes' Crypto Rich list is categorized into five groups: idealists, builders, opportunists, infrastructure players and establishment investors. Many list members fit into more than one category.
Top Spots on Forbes' 2018 Crypto Rich List:
Chris Larsen Cofounder, Ripple $7.5 billion – $8.billion
Joseph Lubin Cofounder, Ethereum and Founder, Consensys $1 billion – $5 billion
Changpeng "CZ' Zhao CEO, Binance $1.1 billion – $2 billion
Tyler and Cameron Winklevoss Cofounders, Winklevoss Capital $900 million – $1.1 billion each
Matthew Mellon Individual investor $900 million – $1 billion
Brian Armstrong CEO, Coinbase $900 million – $1 billion
Matthew Roszak Cofounder, BloQ and Founder, Tally Capital $900 million – $1 billion
Anthony Di Iorio Cofounder, Ethereum and Founder, Jaxx and Decentral $750 million – $1 billion
Brock Pierce Chairman, Bitcoin Foundation and Advisor, Block.One $700 million – $1 billion
Michael Novogratz CEO, Galaxy Digital